Description
KIT INCLUDES:
Steering wheel disconnect
Billet Drop Bracket Assembly with Bearings
Splined stub shaft with tig welded Steering Wheel Disconnect hub
2ea U-Joints ⅝"-36 Spline (one tig welded to steering shaft)
Steering Shaft (Sent with extra length to fit all major chassis designs. You must cut the tube to length per the included instructions)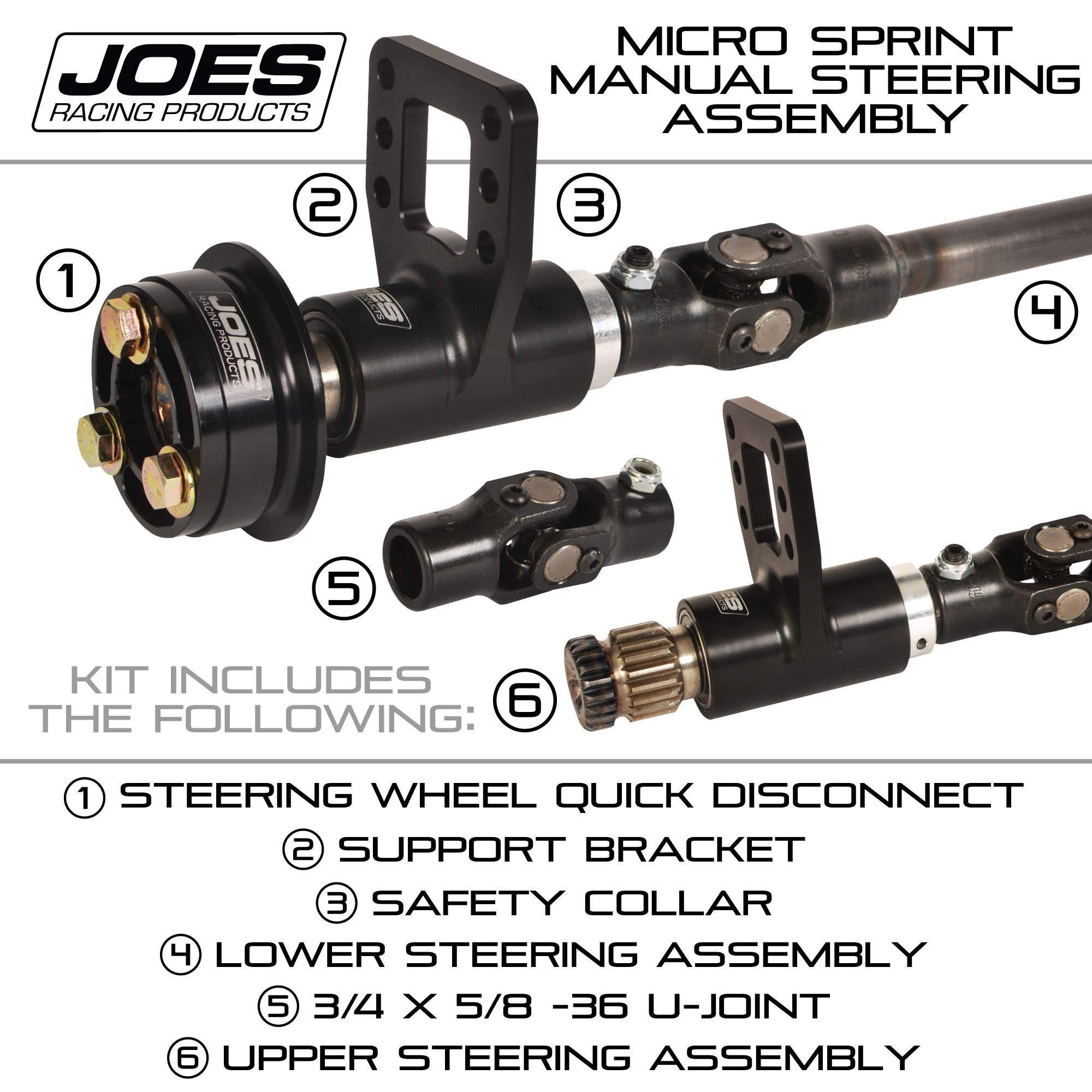 NEW Manual Steering Kit was designed to simplify building your manual steering system while also allowing you to find the optimal steering wheel position for your driver.
Joes designed and developed an adjustable billet housing to bolt to your chassis that houses two ball bearings and a short stub steering shaft. This shaft has our Steering Wheel Disconnect hub already tig welded to it so all you have to do is attached your steering wheel to the included Steering Wheel Disconnect and the upper portion of your steering system is complete. Once that is installed, all you need to do is determine the length of your steering shaft, make one cut and weld on the included U-Joint following the included written instructions.
This kit is easily installed into your chassis with basic hand tools and light fabrication skills. You can connect this kit to your existing steering rack or combine this kit with JOES Micro Sprint Steering Rack (25637) to have the smoothest, strongest, and most serviceable Manual Steering system on the market today.